Reproductive health Current Affairs, GK & News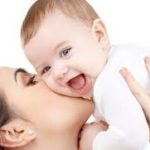 Union Minister for Health along with several State Health Ministers recently launched Surakshit Matritva Aashwasan (SUMAN) initiative for Zero Preventable Maternal and Newborn Deaths. The initiative aims at ensuring dignified, respectful and quality health care at no cost and zero tolerance for denial of services for every woman and newborn visiting the public health facility ..
Topics: Academic disciplines • Childbirth • Health • Midwifery • Public health • Reproductive health
The World Population Day (WPD) is observed every year on 11th of July to focus attention on the urgency and importance of population issues. Unlike every year, this year (2019) there is no specific theme but the day aims to draw attention towards maternal health. This year, the day calls for global attention to the ..
Topics: Gender equality • Gender studies • Midwifery • Reproductive health • Reproductive rights • Sustainability • Women Deliver • World Health Organization • World Population Day
The National Health Policy, 2017 policy aims at attainment of the highest possible level of health and wellbeing for all at all ages. It is to be achieved through a preventive and promotive health care orientation in all developmental policies, and universal access to good quality health care services without anyone having to face financial ..
Topics: Demography • Epidemiology • Health • Hepatotoxins • HIV/AIDS • Management of HIV/AIDS • Medical statistics • Mortality rate • Population • Prevention of HIV/AIDS • Reproductive health
J P Nadda, the Union Minister of Health and Family Welfare, has inaugurated the 1st World Conference on Access to Medical Products and International Laws for Trade and Health in New Delhi. The Conference is organized by the Ministry of Health & Family Welfare with the support of WHO Country Office for India and in ..
Topics: Academy of Family Physicians of India • Jagat Prakash Nadda • Ministry of Health and Family Welfare • Reproductive health • Sustainable Development Goal 16 • Sustainable Development Goals • United Nations • World • World Health Organization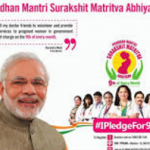 The Union Government has launched Pradhan Mantri Surakshit Matritva Abhiyan (PMSMA) to provide free health check-ups to pregnant women at government health centers and hospitals. The Scheme was unveiled by Union Minister of Health and Family Welfare J P Nadda in New Delhi. Key facts PMSMA has been launched as a national programme with an ..
Category: Government Schemes Current Affairs
Topics: Academic disciplines • Demography • Infant mortality • Maternal and child health in Tanzania • Maternal death • Medical terminology • Midwifery • Millennium Development Goals • Population • Reproductive health • Sustainable Development Goals