Refinancing
Sarada Kumar Hota has been appointed as the new Managing Director of National Housing Bank (NHB) for a period of three years. Prior to this appointment, Hota was Managing Director and Chief Executive Officer of Can Fin Homes. NHB, which ..
Tags: Finance • India • National Housing Bank • Personal finance • Refinancing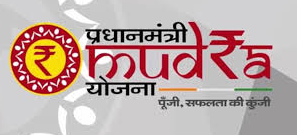 The Reserve Bank of India (RBI) has voiced concern on the spike in non-performing assets (NPAs) under the government's flagship scheme Pradhan Mantri Mudra Yojana to support micro-enterprises in the country. Disbursements under Pradhan Mantri Mudra Yojana The annual report ..
Tags: Kishore • Mudra Loans • NPA • Pradhan Mantri Mudra Yojana • Refinancing