Raisina Hill Current Affairs, GK & News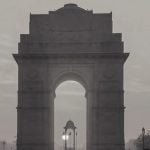 1. What is Raisina dialogue? Raisina dialogue is a multilateral conference organized in New Delhi annually by India's Ministry of External Affairs (MEA) and Observer Research Foundation. This dialogue is organized on the lines of Shangri-La Dialogue held in Singapore. The name "Raisina Dialogue" comes from Raisina Hill, an elevation in New Delhi that is home ..
Topics: Conferences • Geography of India • Ministry of External Affairs • New Delhi • Observer Research Foundation • Politics • Raisina Dialogue • Raisina Hill • Shangri-La Dialogue • Think tank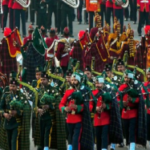 The Beating Retreat Ceremony marks the conclusion of Republic Day celebrations. Through this ceremony, the defence forces which had come to the national capital to be a part of Republic Day celebrations are sent back to their barracks by the President. The Beating Retreat Ceremony is held every year on January 29th  at Vijay Chowk. ..
Category: Art & Culture Current Affairs
Topics: Beating Retreat Ceremony • Indian Air Force • Indian Army • Indian Navy • President • Raisina Hill • republic day • Vijay Chowk
Presidential candidate P.A. Sangma alleged that Congress is using Raisina Hills for dumping unsuccessful finance Minister Pranab Mukherjee by nominating and supporting him in the presidential poll. What is Raisina Hill ? Raisina Hill is a region of Lutyens' Delhi, New Delhi, that houses India's most important government buildings, that includes Rashtrapati Bhavan, the official ..
Month: Current Affairs - July, 2012
Topics: Delhi • Edwin Lutyens • India • India Gate • Lutyens' Delhi • Malcha Mahal • New Delhi • Pranab Mukherjee • Raisina Hill • Rajpath • Rashtrapati Bhavan • Secretariat Building, New Delhi
Constitution of India came into effect on January 26, 1950. During the transition period from 1947 to 1950, King George VI was the head of country. He was also the last Emperor of Modern India. C. Rajagopalachari served as the Governor-General of India during this period. Following January 26, 1950, Rajendra Prasad was elected as the ..
Topics: C. Rajagopalachari • Countries • Flag of India • Governor-General of India • India • India Gate • National festivals of India • New Delhi • Parliament of India • President of India • Raisina Hill • Rajpath • Rashtrapati • Rashtrapati Bhavan • republic day