Quantum key distribution Current Affairs, GK & News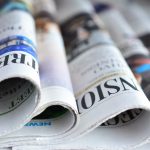 Current Affairs Top 10 Terms in News (December 14, 2020) is a compilation of important terms, jargons and lexicons in news in recent days. Dehing Patkai Wildlife Sanctuary Dehing Patkai wildlife sanctuary is located in Assam. Recently, two elephants, a calf and a female adult, were found dead in the in the Joypur range of ..
Category: Top Current Affairs - 2021
Topics: Artemis Mission • Dehing Patkai Wildlife Sanctuary • Furazolidone • Human Rights Day • International Anti-Corruption Day • Quantum key distribution • RTGS
Quantum communication refers to an almost hackproof communication with use of quantum cryptography. The most common application of quantum cryptography is Quantum Key Distribution (QKD in which the quantum mechanical effects are used to perform cryptographic tasks. Quantum communication boasts ultra-high security communication and uses subatomic particles to securely communicate between two points. In case intruder (hacker) ..
Topics: Academic disciplines • Cryptography • Emerging technologies • Physics • Quantum cryptography • Quantum entanglement • Quantum Experiments at Space Scale • Quantum information science • Quantum key distribution • Quantum mechanics • Quantum network • Quantum technology • Theoretical computer science