Prime Ministers of Italy Current Affairs, GK & News
Giuseppe Conte, an academic and political novice, has been sworn in as the new Prime Minister of Italy on June 1, 2018. He succeeded the Democrat Paolo Gentiloni. Conte will head a government of ministers from the anti-establishment Five Star Movement (M5S) and the far-right League Party. According to many journalists and political commentators, Conte's ..
Topics: Conte I Cabinet • Conte II Cabinet • Five Star Movement • Gentiloni • Giuseppe Conte • Government of Italy • Italian government formation • Legislatures • Luigi Di Maio • Paolo Gentiloni • Politics by country • Prime Ministers of Italy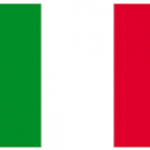 Paolo Gentiloni has been named as Italy's new prime minister after the resignation of reformist leader Matteo Renzi in the wake of a crushing referendum defeat. Gentiloni is a close ally of Renzi and was Renzi's foreign minister. The elections in Italy are due by February 2018. Italy is facing a troubled banking sector and ..
Topics: Countries • Democratic Party (Italy) leadership election • Gentiloni • Government of Italy • Italian nobility • Italy • Legislatures • Matteo Renzi • Paolo Gentiloni • Prime Ministers of Italy • Renzi • Renzi Cabinet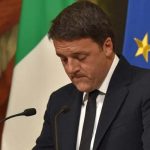 Italian Prime Minister Matteo Renzi has tendered his resignation after being roundly defeated in a referendum to make changes in the Constitution. Renzi announced his resignation taking full responsibility for the 'extraordinary defeat'. This pushed the third largest Euro economy into uncertainty. Financial markets gave a sharp reaction as the euro saw a sharp decline ..
Topics: Democratic Party (Italy) leadership election • Government • Italian constitutional referendum • Matteo Renzi • Politics • Politics by country • Populism • Prime Ministers of Italy • Renzi • Renzi Cabinet