Pricing Current Affairs, GK & News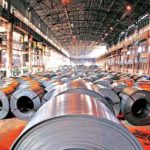 The US has initiated new antidumping duty and countervailing duty investigations to determine whether forged steel fittings from India and Korea are being dumped there and to find if producers in India are receiving unfair subsidies. In 2018, imports of forged steel fittings from India and Korea were valued at an estimated $92.6 million and ..
Topics: Commercial policy • Countervailing duties • Dumping • Economics • Economy • International Trade • Pricing • Protectionism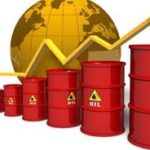 The Japanese financial services major Nomura has analysed the impact of the twin drone attacks which targeted Abqaiq, the site of the largest oil processing plant run by the Saudi state oil company, Aramco, and the Khurais oilfield. The attacks wiped out more than half of Saudi Arabia's crude supply. The attack has surged the ..
Topics: Consumer price index • Economics • Economy • Inflation • National Energy Program • Price indices • Price of oil • Pricing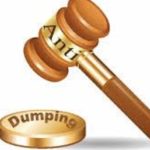 The Ministry of Finance has approved imposing of anti-dumping duty on import of electrical insulators (glass or ceramics/ porcelain) from China. What are electrical insulators? Electrical insulators are typically used in bushings, disconnectors, circuit breakers, transformers, power transmission and distribution lines, including railways. Anti-dumping Duty on Electrical Insulators from China The anti-dumping duty will be ..
Topics: Commercial policy • Dumping • Economy • Export • International trade • Pricing • Protectionism • Tariff
The Government of India (GoI) has set up a group of secretaries to look into the issues raised on some proposals of the draft e-commerce policy. The group will be chaired by Ramesh Abhishek, the secretary in the Department of Industrial Policy and Promotion (DIPP). The development comes at a time when the DIPP has ..
Topics: Business • Department for Promotion of Industry and Internal Trade • E-commerce • Economy • Marketing • Non-store retailing • Pricing • Retail • Supply chain management
The Insurance Regulatory and Development Authority of India (IRDAI) has constituted a 16-member committee to examine motor third party insurance pricing aspects and make recommendations on the premium rates for 2019-20. Apart from examining the third party cover pricing aspects, including data related ones; the committee has been tasked to revisit the classification of vehicles, ..
Topics: Finance • In India • Insurance • Insurance In India • Insurance regulation • Insurance Regulatory and Development Authority • Money • Pricing • Service industries