Page-10 of
Poverty Current Affairs, GK & News
India has pledged additional $100 million towards India-UN Development Partnership Fund to help the poorest nations achieve the world organisation's Sustainable Development Goals (SDGs) to reduce poverty and raise the quality of life. This contribution would be in addition to $10.582 million India is contributing to various other UN programmes. Anjani Kumar, a Counsellor in ..
Topics: Extreme poverty • International development • Millennium Development Goals • Organizations • Poverty • Sustainable Development Goals • United Nations
The International Day for the Eradication of Poverty (IDEP) is observed every year on October 17 to raise people's awareness of the need to eradicate poverty and destitution worldwide, particularly in developing countries. The 2017 theme 'Answering the Call of October 17 to end poverty: A path toward peaceful and inclusive societies' reminds us of ..
Topics: Academic disciplines • Economy • Extreme poverty • Poverty • Poverty reduction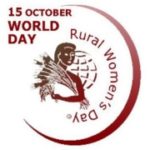 The International Day of Rural Women is observed annually across the world on 15 October to recognize the critical role and contribution of rural women. Significance of the day: Highlights the critical role and contribution of rural women, including indigenous women in enhancing rural and agricultural development, eradicating rural poverty and improving food security. 2016 ..
Month: Current Affairs - October, 2016
Topics: Days and Events • Food security • International • international day of rural women • Poverty • Women Related Issues
World Development Report categorizes economies on the basis of income in three categories viz. high income, middle income and low income economies. Usually, high income countries are known as developed / advanced economies while low income countries are known as underdeveloped economies. Developed or advanced economies are also characterised by high standard of living, universal ..
Topics: International development • Poverty • Strategy of unbalanced growth • Underdevelopment • Unemployment • World economy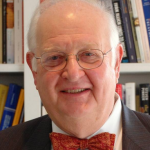 The main focus of the Deaton's study is on measurement issues. In the 1980's, the research in the economic development was mostly based theoretical and wherever it was empirical, it was based on the aggregate data from nation accounts. And the studies were based on several assumptions about individual consumption behaviour. Deaton questioned the notion ..
Topics: Jean Drèze • macroeconomic indicators • Poverty • Poverty threshold • Price index • Randomized controlled trial • Research • Suresh Tendulkar • Welfare economics