Politics of the Republic of Ireland Current Affairs, GK & News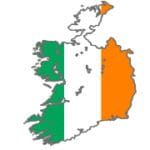 The Prime Minister of Ireland Leo Varadkar recently tendered his resignation as Taoiseach, which means Prime minister in the country. Though he submitted his resignation to the Irish President Michael Higgins, he continued to stay on as interim leader. As per the country's constitution, the Taoiseach and the government will continue to carry on their ..
Topics: Ireland • Politics of the Republic of Ireland • World
After United Kingdom, the Republic of Ireland has officially become the 2nd country in the world to declare a climate and biodiversity emergency. It happened after the Oireachtas (Irish parliament) report on Climate Action was accepted by the government and opposition parties without a vote. An amendment to a parliamentary report declaring a climate emergency ..
Topics: Climate emergency declaration • Demonstrations • Direct action • Extinction Rebellion • Nature • Oireachtas • Physical geography • Politics of the Republic of Ireland • Radical environmentalism • Republic of Ireland • Social Issues
Michael D Higgins has been re-elected as the President of Ireland after receiving 56% of the country's votes in the elections. He is serving the post of President since November 2011. His 2nd presidential inauguration will take place on 11th November 2018. The President of Ireland is the head of state of Ireland and the ..
Topics: Countries • Government • Heads of state • Humans • Michael D. Higgins • Nominated members of Seanad Éireann • Politics of the Republic of Ireland • Presidency • Presidents of Ireland • Republic of Ireland • Titles
Rajiv Mehrishi, the former home secretary, will be the new Comptroller and Auditor General (CAG) of India. He will replace the present incumbent Shashi Kant Sharma who completes his term on September 30, 2017. Meanwhile, three senior bureaucrats were appointed as Deputy Comptroller and Auditor General. They are Ashwini Attri, Anita Pattanayak and Ranjan Kumar ..
Topics: Auditor general • CAG • Civil Services of India • Comptroller • Comptroller and Auditor General • Controller and Auditor-General of New Zealand • Government • Government of India • Politics of the Republic of Ireland • Rajiv Mehrishi • Shashi Kant Sharma