Politics of Syria Current Affairs, GK & News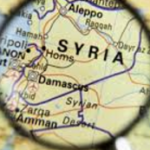 The United Nations counter terrorism chief have asked the countries to repatriate the 27,000 children who are stranded in massive camp in north-eastern Syria. Many of the children are sons and daughters of Islamic State extremists who controlled the large swathes of Iraq and Syria. What are the concerns? Horrific situation of the children in ..
Month: Current Affairs - February, 2021
Category: International Current Affairs • Places in News Current Affairs
Topics: al-Hawl refugee camp • Politics of Syria • Refugees of the Syrian Civil War • Russian involvement in the Syrian Civil War • Spillover of the Syrian Civil War • Syrian Civil War • Syrian conflict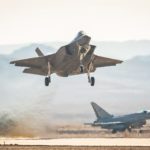 Israel Defense Forces (IDF) announced that Israel has concluded a 12-day-long international military aerial exercise '"Blue Flag' on 14 Nov. It was the first international "Fifth Generation" exercise held in Israel involving F-35 warplanes. The "enemy" forces operated advanced surface-to-air anti-aircraft missiles to simulate the capabilities of the S-300 aerial defence system that Russia has ..
Topics: Aerial refueling • Foreign relations of Syria • In aviation • israel • Israel Defense Forces • Military aircraft • Politics by country • Politics of Syria • Spillover of the Syrian Civil War
The Islamic State's five year caliphate caomes to an end, says the US backed Syrian Democratic Forces. The SDF is led by a group of people called the Kurds. Kurds are Iranian ehtnic people in the Middle east. The IS grew out of Al – Qaeda in Iraq after the invasion made by the US ..
Topics: Bashar al-Assad • Deir ez-Zor campaign • Ethnic groups in Syria • Islamic State of Iraq and the Levant • Kurds • Politics of Syria • Qamishli riots • Raqqa campaign • Syrian Civil War • Syrian Democratic Forces • Syrian Kurdistan • Terrorism • Violence • Violence against LGBT people • Wahhabism
The U.N. Secretary General Ban Ki Moon has urged to world leaders to put a halt on the killings in Syria. UN has pulled out more than half of its observers from Syria.The number of international aid workers deployed in the country has also reduced to half. The UN Observer mission has suspended its operations ..
Month: Current Affairs - July, 2012
Topics: Al-Qubeir massacre • Awards • Ban Ki-moon • Chivalric orders • Geoje Ban clan • Houla massacre • Orders, decorations, and medals • Politics of Syria • United Nations
UN Security Council resolution on Syria has been vetoed by Russia and China. However, India and 10 other countries voted in favor. Pakistan and South Africa abstained from voting. What could have been the effects of this UN resolution, if passed? The resolution could have introduced fresh sanctions against Syrian President Bashar Al Assad's rule. ..
Month: Current Affairs - July, 2012
Topics: Anti-Americanism • Bashar al-Assad • Criticism of the United States • International reactions to the Syrian Civil War • International Relations • Politics • Politics by country • Politics of Syria • Russian involvement in the Syrian Civil War