Page-5 of
Physics Current Affairs, GK & News
Stephen Hawking (76), the legendary British theoretical physicist, has passed away in Cambridge, United Kingdom on March 14, 2018. Known for his unique way of speaking while living his life in a wheelchair, Hawking became an emblem of human determination and curiosity. He is known for his groundbreaking work with black holes and relativity. He ..
Topics: A Brief History of Time • Albert Einstein • Black hole • British films • Cosmologists • Hawking • Physical sciences • Physicists • Physics • Stephen Hawking • The Theory of Everything • Transhumanists
The 2017 Nobel Prize in Physics has been jointly awarded to three US scientists – Rainer Weiss, Kip S. Thorne and Barry C. Barish – for the detection of gravitational waves. The ripples were predicted by Albert Einstein and are a fundamental consequence of his General Theory of Relativity. The winners are members of the ..
Topics: Barry Barish • Gravitational-wave astronomy • Guggenheim Fellows • Kip Thorne • LIGO • Natural sciences • Nobel laureates in Physics • Particle physicists • Physical sciences • Physics • Rainer Weiss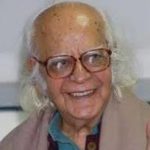 Globally renowned physicist, academic and higher education reformer Professor Yash Pal passed away in Noida, Uttar Pradesh. He was 90. He was known for his contributions to the study of cosmic rays, as well as for being an institution-builder. He was also one of the leading science communicators in India. About Yash Pal Yash Pal ..
Month: Current Affairs - July, 2017
Category: Awards, Persons & Places in News
Topics: Education • Persons in News • Physics • Yash Pal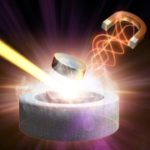 Researchers' team from Tata Institute of Fundamental Research (TIFR) have discovered that bismuth semi-metal in bulk form becomes a superconductor. The team was lead by Dr. S. Ramakrishnan of the Department of Condensed Matter Physics and Material Sciences at TIFR, Mumbai.  What researchers have discovered? They have discovered that when temperature of bismuth semi-metal in ..
Month: Current Affairs - December, 2016
Topics: BCS theory • Physics • Science and Technology • Superconductivity • TIFR
India and European Organization for Nuclear Research (CERN) have signed an agreement making India the Associate Member State of CERN. Resolution to this effect was adopted earlier on September 15, 2016. Presently, the CERN consists of 22 member states, 4 associate member states, 4 Observer states and 3 international organizations. CERN is a research ..
Topics: CERN • Hadron collider • Higgs boson • Large Hadron Collider • Meyrin • Natural sciences • Particle physics • Peter Jenni • Physical sciences • Physics • Physics beyond the Standard Model • Science and technology in Europe