Photosynthesis Current Affairs, GK & News
Plants have the amazing ability to harvest energy from the sun using chlorophyll and convert it into carbohydrates. These carbohydrates serve as chief energy source for almost all living beings in the world, including plants themselves. Photosynthesis is the process through which the food is prepared by the plant from chlorophyll, carbon dioxide (CO2) and ..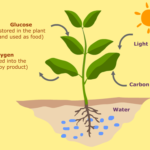 A team of Scientists from Jawaharlal Nehru Centre for Advanced Scientific Research have found a method that mimic the Photosynthesis which is the natural process of reducing the carbon dioxide in the atmosphere. Highlights The artificial photosynthesis method was developed in order to capture excess carbon dioxide from the atmosphere. This method harnesses the solar ..
Month: Current Affairs - March, 2021
Category: Science & Technology Current Affairs
Topics: Artificial photosynthesis • Carbon dioxide • Carbon monoxide • photosensitizer • Photosynthesis
Scientists have directly observed the process by which plants dissipate excess light, to prevent damage, using spectroscopy, for the first time. Effects of Excessive Light Exposure Light is essential for photosynthesis in plants. However, excessive exposure of plants to light causes a deleterious effect called photoinhibition. In this process, components of the photosynthetic mechanism, called ..
Topics: Femto Spectroscoopy • Light • Photoinhibition • Photosynthesis • Plants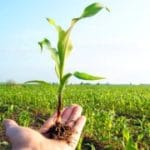 Scientists have improved the photosynthesis process in the plants to produce faster-growing crops. The breakthrough was published in the journal Science. They had used genetic modification technology to improve photosynthesis in the plants. This modification increased amount of sunlight energy crop plants can channel into food production. Significance The breakthrough has increased the yield in ..
Month: Current Affairs - November, 2016
Topics: Biology • GM Technology • International • Photosynthesis • Science and Technology