Page-3 of
Pensions Current Affairs, GK & News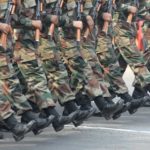 The Union Government has accepted recommendations of National Anomaly Committee (NAC) to maintain disability pension for defence forces in parity with civilians under 6th Central Pay Commission (CPC). With acceptance of recommendations of NAC, Government will not go ahead with new disability pension parity regime recommended by 7th CPC and continue earlier system of disbursing ..
Month: Current Affairs - September, 2017
Topics: 7th Pay Commission • Committees • Defence • National Anomaly Committee • Pensions
The Defence Accounts Department (DAD) has organized its first Synergy Conference on Defence Pensions in New Delhi on August 28, 2017. The conference was attended by all Defence Pensioners Associations and was open to all Defence Pensioners. The purpose of the conference was to obtain feedback from the pensioners that would help the department to ..
Topics: Military history of India • Military of India • Ministry of Defence • Pensioner • Pensions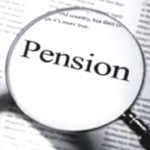 The Union Cabinet has given its approval for launching of Varishtha Pension Bima Yojana 2017 (VPBY 2017).  The scheme will be launched as part of Government's commitment for financial inclusion and social security. The scheme will be implemented through Life Insurance Corporation of India (LIC) during the current financial year i.e. FY 2016-17. It will ..
Month: Current Affairs - January, 2017
Topics: Insurance • LIC • National • Pensions • Schemes • Varishtha Pension Bima Yojana
New Pension Scheme is being promoted as long-term financial instrument for an investors old age security. But the latest data released by Government have presented a dismal picture. Investment Options in NPS: The NPS subscribers have two investment options. First they have to open a Tier-1 account where the money is locked in and on ..
Month: Current Affairs - November, 2011
Category: Government Schemes Current Affairs
Topics: Economy • Finance • Indian labour law • Investor • Money • National Pension System • Pension fund • Pension Fund Regulatory and Development Authority • Pensions • Pensions in India • Pensions in the Netherlands