Page-5 of
Pension Current Affairs, GK & News
Dhirendra Swarup, who was a public interest director at the BSE, has been appointed as the new chairman of the Bombay Stock Exchange (BSE). He succeeded Sudhakar Rao. Swarup is a former Chairman of Pension Funds Regulatory and Development Authority (PFRDA) and has over four decades of experience across finance, budgeting, public debt management, public ..
Topics: Bombay Stock Exchange • Economy • Finance • Financial Sector Legislative Reforms Commission • Money • Pension • Pension Fund Regulatory and Development Authority • Reserve Bank of India • Swarup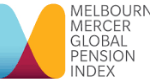 The index value for India in Melbourne Mercer global pension index has improved from 40.3 in 2015 to 43.4 in 2016 because of an increase in the net replacement rate. It is a measure of the adequacy of post-retirement income. The index was published by the Australian Centre for Financial Studies in collaboration with Mercer, ..
Topics: Atal Pension Yojana • Economy • Finance • National Pension System • Pension • Pensions in India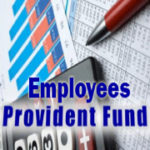 The Union Finance Ministry has announced to withdraw its proposal to tax Employee Provident Fund (EPF) withdrawals. It was announced by Union Finance Minister Arun Jaitley in the Lok Sabha clarifying NDA government's stand on the issue. However, government has not changed its plan to tax National Pension Scheme (NPS) withdrawals. Background Earlier in the ..
Month: Current Affairs - March, 2016
Topics: Current Affairs 2016 • Employee Provident Fund • National • Pension • Taxation
Totalization agreements are international social security agreements that eliminate dual social security taxation, both in the home country and the country where an employee works. Once it is signed it would benefit workers of both the countries. What is a Social Security Agreement (SSA)? A social security agreement (SSA) refers to an agreement between two countries, ..
Topics: India • Microeconomics • Money • Pension • Portability • Social programs • Social Security • Taxation in the United States • Totalization agreements • United States • Welfare economics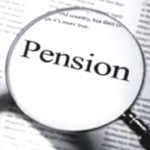 Union Government has released 2,000 crore rupees to Employees' Pension Scheme (EPS), 1995 as its contribution for the year 2015-16. This contribution is in addition to the 250 crore rupees contributed by the government as grant-in-aid in the EPS in order to provide minimum pension of 1,000 rupees to pensioners under the scheme. The contribution ..
Month: Current Affairs - September, 2015
Topics: Current Affairs 2016 • Government Schemes • Pension