Paris Climate Deal: Current Affairs, GK & News - 2020-2021
Carbon dioxide levels and Global Warming
Published: May 22, 2019
The global concentrations of carbon dioxide in the atmosphere are at dangerously higher levels. The higher the concentration of carbon dioxide, the greater the greenhouse gas which causes the Earth's atmosphere to heat up. Hence the levels of carbon dioxide are one of the best indicators of the manner in which the planet has been ..
Topics: Carbon dioxide • Climate change • Global warming • net zero emission • Paris Climate Deal
EU agrees on Greenhouse Gas Emission cut for Trucks
Published: February 21, 2019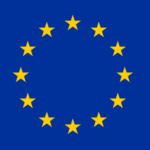 The European Parliament and the Council have struck a deal reduce average CO2 emissions compared with 2019 levels. The features of the deal are: To reduce emissions of carbon dioxide (CO2) from new trucks and buses by 30 per cent by 2030. The deal proposes a binding CO2-reduction target for trucks at the EU-level for ..
Month: Current Affairs - February, 2019
Category: Environment Current Affairs
Topics: CO2 emissions • EU • European Commission • European Council • European Parliament • European Union • Paris Climate Deal
Yellow Vests Protests
Published: January 15, 2019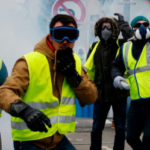 The protestors are referred to as Yellow Vests because they don the "Gilets Jaunes" (yellow vests), which the French drivers are required to carry in their cars. It is a leaderless movement which no reported structure or leadership to the movement. Why are they protesting? Though there is no consensus on the French media about why ..
Month: Current Affairs - January, 2019
Topics: Gilets Jaunes • middle-class backlash • Paris Climate Deal • President Emmanuel Macron • pro-Green agenda • Yellow vests
Advertisement