Page-8 of
Pacific Ocean Current Affairs, GK & News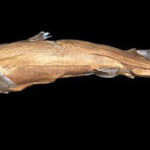 Scientists have discovered new species of glow-in-the-dark shark living 1,000 feet below the Pacific Ocean off the coast of the northwestern Hawaiian islands. It has been named Etmopterus lailae and belongs to lanternshark family. It has an unusually large nose, weighs a little less than a kilo and measures less than a foot. This unique ..
Month: Current Affairs - July, 2017
Topics: Etmopterus lailae • Pacific Ocean • Science and Technology • Shark Species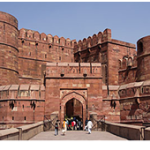 Geologists have claimed discovery of new geological continent named Zealandia submerged beneath the south-west Pacific Ocean. Zealandia is around 4.5-million square km land mass and is 94% under water. Only its highest points — New Zealand and New Caledonia are visible.  Key Facts Zealandia is two-thirds the size of Australia and spreads out over 4.9-million-square ..
Month: Current Affairs - February, 2017
Topics: Geography • International • Pacific Ocean • Places in News • Science and Technology • Submerged continent • Zealandia
Earthquake of 8.3-magnitude on Richter scale has hit off Chile's coast in Illapel, the capital of Choapa Province in central Coquimbo Region of Chile. US Geological Survey has noted its epicenter at a depth of 12.5 kilometers off Chile's coast in Illapel. After the initial earthquake, two aftershock quakes of magnitudes 6.2 and 6.4 occurred ..
Month: Current Affairs - September, 2015
Topics: Chile • Current Affairs 2016 • Earthquake • Natural Disater • Pacific Ocean
Two strong 6.8 magnitude earthquakes had strike the Solomon Islands in Pacific Ocean on 23 May 2015. The first quake had hit at a depth of 10 km and the second one hit at a shallow depth just 448 kilometres from the capital Honiara. Hawaii-based Pacific Tsunami Warning Center has mentioned that there was no ..
Month: Current Affairs - May, 2015
Topics: Current Affairs 2016 • Earthquake • Natural Disaster • Pacific Ocean • Solomon Islands