Ocean acidification Current Affairs, GK & News
Ocean acidification refers to the ongoing consistent decrease in the pH of the Ocean water. When CO2 dissolved in the Ocean water, it creates Carbonic Acid (H2CO3) and increases the Hydrogen Ion (H+) concentration in the ocean. The Ocean acidification has fastened only after the Industrialization. Pre-Industrialization pH of the ocean water was 8.179. In ..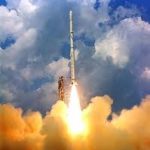 Russia is to launch first Arktika-M satellite by December 2020 from Baikonur space. The satellite is to be used to monitor Arctic climate and environment. Highlights Russia is to launch series of Arktika satellites. The second Arktika satellite is still under development and is to be launched by 2023. The data to be collected by ..
Month: Current Affairs - May, 2020
Category: Science & Technology Current Affairs
Topics: Climate change • Global warming • Ocean acidification • Russia • Satellite • Sea level increase • space
The Marine Ecosystems-Challenges and Opportunities (MECOS), the third international symposium is to be held in Kochi. The symposium is conducted by the Marine Biological association of India between January 7, 2020 and January 10, 2020. Highlights Scientists, Fisheries researchers, Marine biotechnologists and oceanographers from all over the world are to participate in the meet. The ..
Month: Current Affairs - January, 2020
Category: Environment Current Affairs
Topics: Fisheries • Marine • Marine Biodiversity • Marine Ecology • Marine ecosystem • Marine Living Resources • Marine pollution • Ocean acidification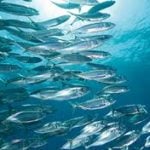 According to recent study, fish are losing their sense of smell as rising carbon emissions is turning water they live more acidic. CO2 is absorbed by seawater forming carbonic acid. Due of ocean acidification, fish will lose some of their smelling sense, making it more difficult to survive. Background Fish use their sense of smell ..
Month: Current Affairs - July, 2018
Topics: CO2 emission • Environment • Fish • Ocean acidification • Science and Technology • Smelling Sense
Remotely Operated Vehicle sent down by scientists of the Australian Antarctic Division (AAD) has captured a rare glimpse beneath the Antarctic sea ice through a small hole drilled in the ice. It also recorded the acidity, oxygen, salinity and temperature of the seawater in the area. The footage captured by the robot reveals a productive, ..
Topics: Aquatic ecology • Carbon dioxide • Chemical oceanography • Climate forcing agents • Greenhouse gases • Ocean • Ocean acidification • Oceanography • Physical geography • Physical sciences • Salinity • Sea