Obstetrics Current Affairs, GK & News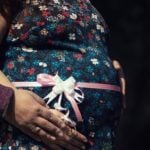 On 19 Nov, while debating on Surrogacy Bill in winter session of Parliament, Health Minister Dr Harsh Vadhan said India has emerged as a hub of surrogacy in recent years. The Surrogacy Regulation Bill, 2019 prohibits commercial surrogacy, but allows altruistic surrogacy. Its provisions include establishing National Surrogacy Board, State Surrogacy Board and appointment of ..
Topics: Bioethics • Human pregnancy • Human reproduction • Humans • Obstetrics • Sexual reproduction • Surrogacy • Surrogacy laws by country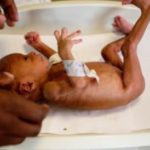 A new research paper developed by experts from the World Health Organization, UNICEF and the London School of Hygiene & Tropical Medicine, published in The Lancet Global Health makes the following observations: More than 20 million babies were born with low birth weight (less than 2500g; 5.5 pounds) in 2015. This was around one in seven ..
Topics: Birth weight • Health • Human reproduction • Human weight • Low birth weight • Neonatology • Obstetrics • Pregnancy • Preterm birth • RTT • Women's health
A three-person baby has been born using genetic material from two women and a man in Greece. The medical technique was used to overcome the 32 year old mother's infertility. A technique called maternal spindle transfer was used by medical team in Barcelona in which maternal DNA is put into the egg of a donor ..
Topics: Assisted reproductive technology • Branches of biology • Fertilisation • Fertility • Fertility medicine • Human pregnancy • Human reproduction • Mitochondrial replacement therapy • Mitochondrion • Obstetrics • Reproduction • Sperm
The Ministry of Health and Family Welfare has restricted the manufacture of Oxytocin formulations for domestic use to public sector only from 1st July 2018. It has also banned the import of Oxytocin and its formulations. Only Karnataka Antibiotics & Pharmaceuticals Ltd (KAPL), a public sector company, would be manufacturing this drug for domestic use ..
Topics: Abortifacients • Branches of biology • Breastfeeding • Drugs • Midwifery • Obstetrics • Organ systems • Oxytocin • Peptides • Uterine contraction
The cabinet has cleared the surrogacy bill 2016. The features of the bill include: The Bill defines surrogacy as a practice where a woman gives birth to a child for an eligible couple and agrees to hand over the child after the birth to them The Bill allows altruistic surrogacy which involves a surrogacy arrangement ..
Topics: Bioethics • Human pregnancy • Human reproduction • Humans • Obstetrics • Sexual reproduction • Surrogacy • Surrogacy in New Zealand • Surrogacy laws by country