Novelists Current Affairs, GK & News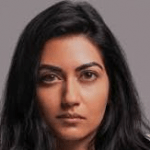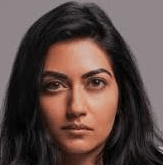 Debut novelist Ruchika Tomar has been selected as the winner of the 2020 PEN/Hemingway Award for Debut Novel 'A Prayer for Travelers'. PEN America was founded in 1922, in New York City. The prize is backed by the Hemingway family and the Ernest Hemingway Foundation. The PEN/Hemingway Award includes a $25,000 prize, which is proposed to ..
Topics: Ernest Hemingway • Hemingway • Novelists
Kiran Nagarkar (77), the acclaimed English-Marathi novelist and playwright, has passed away in Mumbai, Maharashtra on 5th September 2019. He was known for his works  such as "Saat Sakkam Trechalis" (Seven Sixes Are Forty Three) (1974), "Ravan and Eddie" (1994) and the epic English novel "Cuckold" (1997). He  released his latest novel "Jasoda" in November ..
Topics: Indian people • Kiran Nagarkar • Marathi people • Novelists • Prarthana Samaj • Writers
Madan Mani Dixit (96), a pioneering writer and Journalist, has passed away in Kathmandu on 15th August 2019. He was fondly known as 'maadsaap' by his contemporaries and friends. Some of his famous works include Meri Nilima, Bhumisukt, Rig Veda dnd the short story, Kasle jityo kasle haryo?. He was awarded the prestigious Madan Puraskar ..
Topics: Hemang Dixit • Madan Mani Dixit • Madan Puraskar • Nepalese literature • Novelists • Writers