North Macedonia Current Affairs, GK & News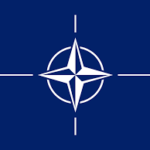 The Parliament of the Republic of North Macedonia recently ratified the North Atlantic Treaty, an agreement to make their country a member of the North Atlantic Treaty Organization (NATO). The country was earlier called Macedonia and was opposed by its neighbour Greece, as the historic place is present in their border. Greece asked the country ..
Topics: Macedonia naming dispute • North Atlantic Treaty • North Atlantic Treaty Organization • North Macedonia
Alexis Tsipras, the Prime Minister of Greece has finally arrived in the capital of North Macedonia, Skopje to make a new beginning in the relations of both the countries after the decades-old dispute was resolved earlier in the year. The Prime Minister of North Macedonia Zaev was extremely cordial to his Greek counterpart and also ..
Category: Uncategorized
Topics: Alexis Tsipras • Countries • Geography of Europe • Macedonia • North Macedonia • Politics by country • Zoran Zaev
On 6th February, Macedonia signed an accord to join NATO to become the 30th member of the US-led alliance. The admittance of a new member highlighted that all European nations who meet the entrance criteria could join the regional alliance. However, Moscow has continually rejected NATO's position, saying that by taking in Balkan members, the ..
Topics: Balkans • Countries • Enlargement of NATO • Geography of Europe • Macedonia • Macedonia naming dispute • NATO • North Macedonia • Politics by country • Politics of Greece