Page-3 of
Non-bank financial institution Current Affairs, GK & News
Recently, the 19th meeting of the Financial Stability and Development Council (FSDC) held under the Chairmanship of the Union Finance Minister Arun Jaitley reviewed the current global and domestic economic situation and financial sector performance. Apart from liquidity in NBFCs (segmental liquidity position and in mutual fund space), the FSDC discussed on various economic issues ..
Topics: Computer emergency response team • Economy • Finance in India • Financial sector development • Financial stability • Financial Stability and Development Council • Great Recession • Ministry of Finance • Money • Non-bank financial institution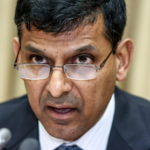 The 2008 financial crisis brought the world to a standstill. Even India was not immune from the impact of the crisis. But the impact was limited. The aftermath effects of the crisis continued to haunt India for a longer period of time. The dark clouds of another financial crisis are looming large over India. Why ..
Topics: Kisan Credit Card • Micro Units Development and Refinance Agency Bank • Micro-enterprise • Money • Non-bank financial institution • Raghuram Rajan • Small Industries Development Bank of India
The Reserve Bank of India (RBI) has launched Ombudsman Scheme for redressal of complaints against the Non-Banking Financial Companies (NBFCs). The scheme will provide a cost-free and expeditious complaint redressal mechanism relating to deficiency in the services by NBFCs covered under the scheme. The scheme will cover all deposit-taking NBFCs, and based on the experience ..
Category: Government Schemes Current Affairs
Topics: Economy • NBFC & MFI in India • Non-bank financial institution • Ombudsman • Reserve Bank of India • Service industries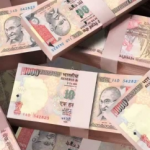 On 27 November 2014, RBI had released the guidelines on Small Finance Banks along with the Payment Banks. The objective of small finance banks is to further financial inclusion by providing: Basic banking facilities to the unbanked and thereby boosting saving habits. Supply of credit to small business units, small and marginal farmers, micro and ..
Topics: 32758 • Microfinance • MSME • NBFC • Non-bank financial institution • Payments bank • Priority Sector • Priority sector lending • Reserve Bank of India • Small finance bank
The recently approved Infrastructure Debt Fund (IDF) will be based on a tripartite agreement b/w developer, lender (bank) and the IDF. The decision has been taken to infusing greater funds into infrastructure development in the country. Loans by the banks would be refinanced by IDF so that the lenders have free funds for more lending. ..
Topics: Bank • Economy • Finance • Funding • Institutional investor • Money • NBFC & MFI in India • Non-bank financial institution • Pension fund