Page-2 of
Nicolás Maduro Current Affairs, GK & News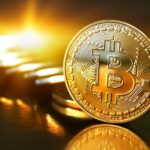 Venezuela become first sovereign country to officially launch its own cryptocurrency called Petro backed by oil, gas, gold and diamond reserves to circumvent US-led financial sanctions. Venezuelan President Nicolas Maduro has claimed that the pre-mined cryptocurrency Petrohas raised US $735 million on the first day of its pre-sale. Key Facts The Petro aims to help ..
Month: Current Affairs - February, 2018
Topics: blockchain technology • Cryptocurrency • International • Nicolás Maduro • Petro • Venezuela
Venezuelan President Nicolas Maduro launched a crypto-currency "Petro" to advance issues of monetary sovereignty, make financial transactions and overcome the financial blockade. Beside this, Petro will also circumvent US-led financial sanctions. The digital currency will be backed by Venezuelan reserves of gold, oil, gas and diamonds.
Topics: Countries • Crisis in Venezuela • cryptocurrencies • Economy • Foreign involvement in the Venezuelan presidential crisis • Hyperinflation in Venezuela • In Venezuela • Nicolás Maduro • Petro • Politics • Venezuela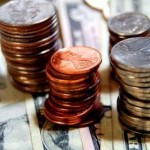 Venezuela's President Nicolas Maduro has signed an emergency decree ordering the 100 bolivar bill, the country's largest banknote, out of circulation in the next 72 hours. This move has been taken to thwart mafias from hoarding cash in Colombia. Investigations conducted by Venezuelan agencies have found that billions of bolivars, in bills of 100, were ..
Topics: Anti-Americanism • Banknote • Countries • Crisis in Venezuela • Economy • Hyperinflation in Venezuela • In Venezuela • Inflation • Moors • Nicolás Maduro • Venezuela