Net Neutrality Current Affairs, GK & News
The Telecom Regulatory Authority of India (TRAI ) has upheld the basic principles of an open and free internet in its recommendations on net neutrality. Net neutrality means that telecom service providers must treat all internet traffic equally, without any regard to the type, origin or destination of the content or the means of its ..
Month: Current Affairs - November, 2017
Topics: Internet • National • Net Neutrality • TRAI • TRAI Recommendations
According to facebook, the company's "Express Wifi" is live in India. Express Wi-Fi is part of Facebook's larger Internet.org mission. It aims to bring internet connectivity throughout the world, especially in the remote areas. The company has been testing Express Wi-Fi in other parts of the world as well. Express Wi-Fi is not a free ..
Topics: Computing • Digital technology • Ericsson • Facebook • Google • Internet access • Internet service providers • Internet.org • Net neutrality • Telecommunications • Wi-Fi • Wireless networking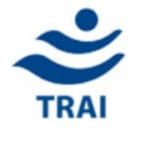 The Telecom Regulatory Authority of India (TRAI) has barred telecom service providers (TSPs) from offering or charging discriminatory tariffs for data services on the basis of content accessed by a consumer. In this regard, TRAI has issued Prohibition of Discriminatory Tariffs for Data Services Regulations, 2016. Key provisions of Regulations These Regulations aims at ensuring ..
Month: Current Affairs - February, 2016
Topics: Current Affairs 2016 • Differential Pricing • Net Neutrality • Telecom sector • TRAI
The discussion on differential pricing for internet services has come to an end with the Telecom Regulatory Authority of India (TRAI) prohibiting the practices of zero-rating or providing selected internet services at free of cost. What has happened? The debate on Net Neutrality and Facebook's Free Basics began in 2013 when Facebook announced its plans ..
Topics: Net Neutrality
Telecom pricing rests itself on net neutrality and thus any effort to change or discourage it should be quite compelling. The basic argument in the debate about net neutrality is that the latter though encourages innovation it discourages all telecom operators to make any infrastructure investments as they are not able to even recover costs. ..
Topics: Net Neutrality