Nervous system Current Affairs, GK & News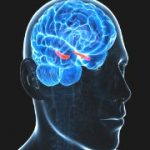 After the loss of sense of smell and taste, doctors have now identified neurological syndromes in a subset of COVID-19 patients. Encephalopathy Neurologists have identified that a small subset of COVID-19 patients are exhibiting neurological symptoms. They are presenting neurological symptoms called encephalopathy- an umbrella term for brain dysfunction arising due to various causes. Doctors ..
Category: Reports & Indexes Current Affairs • Science & Technology Current Affairs
Topics: COVID-19 • Encephalopathy • Nervous system
The World Spine Day (WSD) is observed every year on October 16 to raise awareness about spinal disorders as part of the Bone and Joint Decade's Action Week. The 2017 theme "Your Back In Action" is highlighting the importance of physical activity and improving posture as part of good spinal health and prevention of injury.
Topics: Ergonomics • Medical specialties • Nervous system • Neurosurgery • Organ systems • Spinal cord disorders • Spine
The Neurology centre at All India Medical Institute of Sciences (AIIMS) will aid in building a National Registry for Multiple Sclerosis (MS).It will help in maintenance of epidemiological data of MS patients from across India for evidence based research, treatment, and education. What is Multiple Sclerosis? Multiple sclerosis is an autoimmune disease that affects brain ..
Month: Current Affairs - May, 2012
Topics: Demyelinating disease • Multiple sclerosis • Myelin • Nervous system • Neurological disorders • Organ systems • Pathology of multiple sclerosis • Tumefactive multiple sclerosis • White matter