Neo-Vedanta Current Affairs, GK & News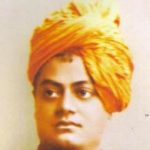 Universal Brotherhood Day is observed on 11 September every year around the world to honour the historic speech delivered by Swami Vivekananda on this day in 1893 to the delegates of the World Parliament of Religions in Chicago. World Parliament of Religions The first-ever World Parliament of Religions was held from 11 to 27 September ..
Topics: Bibliography of Swami Vivekananda • Hinduism • Indian films • Neo-Vedanta • Parliament of the World's Religions • Ramakrishna Mission • Religion • Spirituality • Swami Vivekananda • Teachings and philosophy of Swami Vivekananda • Vedanta
In Nepal, a month-long 'Festival of India' has started in Kathmandu to familiarize the new generation of the country about the similarities between the two countries. The festival, organised by the Indian Embassy and Swami Vivekananda Cultural Centre, is being held in Kathmandu and other major cities of Nepal from February 19th to March 21st.
Topics: Culture of Kathmandu • Foreign relations of Nepal • Geography of Asia • Kathmandu • Kathmandu District • Neo-Vedanta • Nepal • Newar • Ramakrishna Mission • religion • Spirituality • Swami Vivekananda
The 2019 National Youth Day (NYD) has recently celebrated in India on January 12 to mark the 156th birth anniversary of social reformer, philosopher and thinker Swami Vivekananda. Born in Kolkata on 12th January 1863 as Narendra Nath Datta, he was one of India's most revered spiritual leaders. He was considered a major force in ..
Topics: Bengali Hindus • Bengali people • Hinduism • National Youth Day • Neo-Vedanta • Ramakrishna • Ramakrishna Mission • Relationship between Ramakrishna and Swami Vivekananda • religion • Spirituality • Swami Vivekananda • Teachings and philosophy of Swami Vivekananda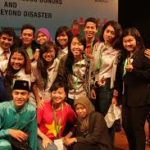 The three day South Asia Regional Youth Peace Conference was held in New Delhi as part 150th birth anniversary celebrations of father of nation Mahatma Gandhi. It was organised by Gandhi Smriti and Darshan Samiti, UNESCO Mahatma Gandhi Institute of Education for Peace and Sustainable Development (MGIEP) and STEP (Standing Together to Enable Peace). It ..
Month: Current Affairs - November, 2018
Topics: Activism • Gujarati people • Indian Hindus • Indian people • Krishna G Kulkarni • Mahatma Gandhi • National • Neo-Vedanta • New Delhi • Peace • Social change • South Asia Youth Peace Conference
The Vice President of India, M. Venkaiah Naidu will address the 2nd World Hindu Congress (WHC) 2018, which is scheduled to be held in Chicago, United States on September 7 to 9. Apart from addressing the congress, Mr. Naidu will also participate in a programme organized by 14 Telugu Associations of the US at Hindu ..
Topics: Ascetics • Hinduism • Hindus • Naidu • Neo-Vedanta • Parliament of the World's Religions • Ramakrishna Mission • religion • Spirituality • Swami Vivekananda • Vedanta