Page-652 of
National Current Affairs, GK & News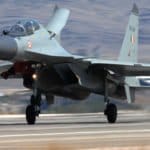 In response to the recent crash of a Sukhoi-30 plane in Pune, the Government has ordered the grounding of India's entire fleet of Sukhoi-30 airplanes pending technical checks on each of them. Preliminary findings A Sukhoi-30 MKI had crashed in a field near Pune. The accident is still under investigation, however, the preliminary findings have ..
Month: Current Affairs - October, 2014
Topics: Current Affairs - 2017 • Defense • India • National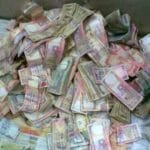 ECI's (Election Commission of India) guidelines on financial transparency came into effect on October 1, 2014. The order was, however, passed on August 29. Mode of holding funds and making payments It is now virtually mandatory for political parties to deposit their funds in banks. Also, no payment in excess of Rs. 20,000 can be ..
Month: Current Affairs - October, 2014
Topics: Constitutional Bodies • Current Affairs - 2017 • Election Commission • Income Tax Act • National • Political Affairs
The commencement of the yearlong celebration commemorating the completion of 100 years after the Komagata Maru incident was undertaken by the Ministry of Culture in New Delhi. Inaugural Function Three granddaughters of Baba Gurdit Singh, the hero of the incident, were honored at the function inaugurating the beginning of the celebrations. A set of commemorative ..
Month: Current Affairs - September, 2014
Topics: Current Affairs - 2017 • Days and Events • National • Observations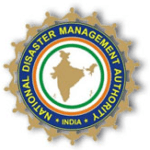 The NDMA (National Disaster Management Authority) observed its 10th Foundation day on 29 September 2014. On this occasion , the central government has announced that it will take steps to restructure and revamp NDMA Why restructure? The management of disasters in the past year especially the J&K floods has highlighted the inefficiency of the NDMA. Lack ..
Month: Current Affairs - September, 2014
Topics: Current Affairs - 2017 • Disaster Management • Ministry of Home Affairs (MHA) • National • NDMA • NDRF