national saffron mission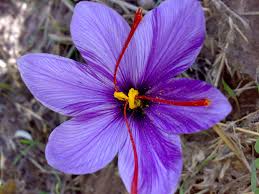 Saffron Production under the National Saffron Mission that was so far confined to Kashmir is now to be implemented in the North East. The plants are to be transported from Kashmir to Sikkim. Key Highlights So far, saffron production was ..
Tags: GI tag • national saffron mission • North East • Saffron • Sikkim
Month: Current Affairs - November, 2020
The government of Jammu and Kashmir recently adopted a 9 pronged strategy to double the farmers' income by 2022. The 9 Pronged Strategy The 9 components of the newly adopted strategy are: Crop diversification and introduction of hybrid seeds Expansion ..
Tags: Agriculture • Farmers' Income • Horticulture • J&K • national saffron mission
There are three departments in Ministry of Agriculture and Farmers Welfare viz. Department of Agriculture, Cooperation and Farmers Welfare; Department of Agricultural Research and Education and Department of Animal Husbandry, Dairying and Fisheries. With the change in central government in ..
Tags: national saffron mission • Saffron
Rashtriya Krishi Vikas Yojana (राष्ट्रीय कृषि विकास योजना) is a special Additional Central Assistance Scheme which was launched in August 2007 to orient agricultural development strategies, to reaffirm its commitment to achieve 4 per cent annual growth in the agricultural ..
Tags: national saffron mission • Saffron