National Physical Laboratory of India Current Affairs, GK & News
The CSIR and National Physical Laboratory have developed a bi-luminescent security ink and dispatched to the Bank Note Press in Dewas. About the Ink The bi-luminescent security ink glows in 2 colors- red and green when exposed to radiation of different wavelengths. When illuminated by a light source of 254nm, it glows red and when ..
Topics: CSIR • Fluorescence • Mini Ratna Companies • National Physical Laboratory of India • Phosphorescence • Security Ink • SPMCIL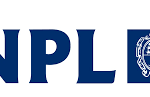 Scientists from National Physical Laboratory have discovered a security ink which can prevent fake printing of critical documents such as passports and counterfeiting of currency notes. National Physical Laboratory functions under the Council of Scientific and Industrial Research, has recently developed a security ink which glows in red and green colours when illuminated by two ..
Topics: Council of Scientific & Industrial Research • National Physical Laboratory of India • Security
India Government Mint (IGM), a unit of Security Printing and Minting Corp of India Ltd has launched India's first home-grown high purity gold reference standard –Bharatiya Nirdeshak Dravya (BND-4201). Launched by India Government Mint (IGM) in collaboration with Bhabha Atomic Research Centre (BARC) and CSIR-National Physical Laboratory (NPL), National Centre for Compositional Characterisation of Materials ..
Topics: Barc • Bhabha • Chemical elements • Chemistry • Fineness • Gold • India Government Mint • National Physical Laboratory of India • Nine • Physical sciences • Precious metals