Municipal wireless network Current Affairs, GK & News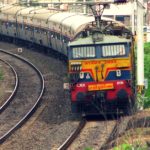 The Tinsukia Junction in Assam has become India's 4000th railway station to receive free public WiFi. The Indian Railway claims that they having been rolling out free WiFi for the public in over 83 stations per day. The Indian Railways claims that they have rolled out WiFi in over 1000 stations in a record time ..
Topics: Borivali railway station • Google Station • Indian Railways • Mumbai WR railway division • Municipal wireless network • Rail transport in India • RailTel Corporation of India • Technology
The Minister of State for Communications has reiterated the government's commitment to provide Wi-Fi in all the villages through GramNet with connectivity between 10 Mbps to 100 Mbps speed. Initiatives to Provide Broadband Connectivity BharatNet – Providing 1 Gbpsto Gram Panchayats upgradeable to 10 Gbps GramNet – Connecting all key rural development institutions with 10 ..
Topics: Awasr • Bharat Broadband Network • Computer networking • Hotspot • JanWiFi • Municipal wireless network • NagarNet • NET • self-reliant Indian village • Telecommunications • Wi-Fi • Wireless • Wireless networking
The Telecom Regulatory Authority of India (TRAI) had released a consultation paper on "Proliferation of Broadband through Public Wi-Fi Networks" on 13th July 2016. The plan is to provide broadband access to the underserved across the country by making public Wi-Fi hotspots commonly available. The proposal will help to provide Wi-Fi access at the grassroots ..
Topics: Broadband • Computer networking • Express Wi-Fi • Hotspot • Internet access • Municipal wireless network • Telecom Regulatory Authority of India • Telecommunications • Wi-Fi • Wi-Fi Alliance • Wireless • Wireless networking