Mumbai International Film Festival: Current Affairs, GK & News - 2020-2021
Brazilian documentary wins 'Golden Conch Award for Best Documentary Film'
Published: February 4, 2020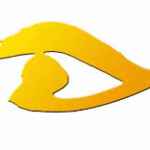 "Babenco: Tell Me When I Die" won the 'Golden Conch Award for Best Documentary Film' at the Mumbai International Film Festival 2020. It is a Brazilian documentary film, directed by the filmmaker Barbara Paz. The award was presented at the 16th edition of the film festival, which was graced by the Maharashtra governor Bhagat Singh ..
Topics: Awards • Film • Mumbai International Film Festival
Mumbai to host 15th MIFF for Documentary, Short, Animation Film
Published: November 26, 2017
The 15th Mumbai International Film Festival (MIFF) for Documentary, Short and Animation Film will be organised from January 28 to February 3, 2018 at the Films Division premises in Mumbai. The biennial event is the oldest and largest film festival for non-feature films in South Asia. It will be organized by the Films Division, Information ..
Topics: Cinema of India • Culture of Mumbai • Film industry in India • Malibu Film Festival • Melbourne International Film Festival • Mumbai International Film Festival • States and union territories of India
Advertisement