Mines and Minerals (Development and Regulation) Act Current Affairs, GK & News
Mines and Minerals (Development and Regulation) Act Current Affairs, GK & News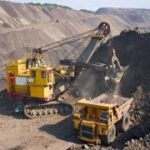 The Rajya Sabha passed 'The Mineral Laws (Amendment) Bill, 2020', which proposes amendments to the Mines and Mineral (Development and Regulation) Act 1957 and The Coal Mines (Special Provisions) Act, 2015. The Lok Sabha had passed this Bill last week and it will come into force after the President's assent. It seeks to allow companies ..
Topics: Lok Sabha • Mines and Minerals (Development and Regulation) Act • Rajya Sabha
Pradhan Mantri Khanij Kshetra Kalyan Yojana (PMKKKY) has been launched in September 2015 for the welfare of tribals and other affected persons in mining areas. Under this scheme, the mining companies will need to contribute 10 to 30% of royalty for welfare of people directly or indirectly affected by mining. Background This scheme is a follow ..
Topics: India • Law • Mines & Minerals in India • Mines and Minerals (Development and Regulation) Act • Mining • Mining in India • Ministry of Mines • Ordinance