Microplastics Current Affairs, GK & News
Microplastics Current Affairs, GK & News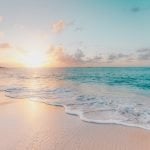 The Commonwealth Scientific and Industrial Research Organisation (CSIRO), an Australian government agency has recently found that the world sea floor is littered with more than 14 million tonnes of microplastics. These microplastics have entered the floor Through The breakdown of masses of rubbish entering the oceans annually. Key findings The Australian National Science agency has ..
Month: Current Affairs - October, 2020
Category: Environment Current Affairs
Topics: Microplastics • ocean currents • Ocean pollution • Plastic Waste • Pollution • sea waste • Water pollution
Microplastics are tiny pieces of plastic which are one of the most common pollutants in the environment. As per the U.S. National Oceanic and Atmospheric Administration (NOAA), microplastics are not some unique kind of plastic but any type of plastic fragments which are less than 5 mm in length. These include microfibers from clothing, microbeads, ..
Category: Environment Current Affairs
Topics: Environment • Microbeads • microfibers • Microplastics • NOAA • WHO
The Great Pacific garbage patch also described as the Pacific trash vortex is a gyre of marine debris particles in the central North Pacific Ocean discovered between 1985 and 1988. It is located roughly between 135°W to 155°W and 35°N to 42°N. The patch extends over an indeterminate area of widely varying range depending on the degree of plastic concentration used to define the affected area. Researchers based in the Netherlands used a ..
Topics: GPGP • Great Pacific garbage patch • Marine debris • Microplastics • Nature • Ocean gyre • Oceanic gyres • Oceanography • Oceans • Pacific Ocean • Plastic pollution • Water pollution
Plastic pieces that are less than 5mm in length are called microplastics. Microplastics can be formed by fragmentation of large plastic waste material. Microfibres from washing of textiles, microbeads used in cosmetics and even paint from land run-offs can dump microplastics in the ocean. Biomagnification refers to increasing concentration of a substance, such as a toxic ..
Topics: Biomagnification • Human impact on the environment • Microbead • Microfiber • Microplastics • Natural environment • Nature • Plastic pollution • Pollution • Sea • Technical fabrics • Water pollution