Medical tests Current Affairs, GK & News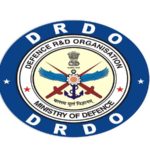 The DRDO, along with ESIC Medical College and Hospital, has launched the country's first mobile sample collection lab, called BSL-3 VDRL Lab. About the Lab The BSL-3 VDRL Lab is a mobile sample collection lab developed by DRDO and ESIC Medical College and Hospital (Hyderabad). It is the first of its kind lab in the ..
Topics: COVID-19 • DRDO • Medical tests
The scientists at SCTIMST have developed the Chitra GeneLAMP N, a test kit for performing confirmatory tests of COVID-19 in 2 hours. About Chitra GeneLAMP N The Chitra GeneLAMP N is a confirmatory test kit for COVID-19 that was developed by Sree Chitra Tirunal Institute for Medical Sciences and Technology and funded by DST. While ..
Topics: COVID-19 • Medical tests • RT-LAMP • SCTIMST
The Union Science and Technology (S&T) and Health Minister Dr Harsh Vardhan has recently launched 'UMMID (Unique Methods of Management and treatment of Inherited Disorders)' initiative to tackle inherited genetic diseases of newborn babies. The aim of the new initiative is to create awareness about genetic disorders amongst clinicians and establish molecular diagnostics in hospitals ..
Topics: Biology • Cancer research • Life sciences • Medical genetics • Medical tests • Molecular diagnostics
The Indian Council of Medical Research (ICMR) has recently finalized the India's first National Essential Diagnostics List (NEDL) that recommends that at least 159 tests should be made available for patients in even basic government health facilities. The list aims to bridge the current regulatory system's gap that do not cover all the medical devices ..
Topics: Ayushman Bharat Yojana • Health • IVD • Laboratory developed test • Medical device • Medical diagnosis • Medical tests • Medicine
The new drug impaired law introduced 3 new drug related offences to drivers. All the 3 require a positive test from a suspect before a Crown attorney can make a conviction. Following this the National Forensic Labs are flodded with requests for blood tests. Around 800 blood samples requests have been received in the fiscal ..
Topics: Blood test • Driving under the influence • Drug control law • Drug test • Forensic science • Impaired driving in Canada • Medical tests • Medicine • Saliva testing • Sampling