March equinox Current Affairs, GK & News
The Spring Equinox of 2020 falls on March 20th -marking the start of astronomical spring for the Northern Hemisphere. Equinox The term equinox is derived from Latin words 'equi' meaning equal and 'nox' meaning night. It is the day when the Earth is neither tilted away or towards the Sun. This implies that the duration ..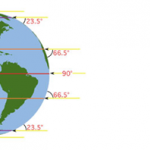 The Spring Equinox is also known as "Vernal Equinox". In the year 2021, it will fall on March 20, 2021. It will technically be occurring at 9.37 in the morning. Highlights March 20 is the most common date for the Spring Equinox. However, it can occur on any date between 19 to 21 March.  March ..
Month: Current Affairs - March, 2021
Category: Science & Technology Current Affairs
Topics: astronomical spring • March equinox • Spring Equinox • Vernal Equinox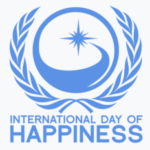 The International Day of Happiness 2019 was celebrated on March 20 with the theme Happier Together, focusing on what we have in common, rather than what divides us. International Day of Happiness International Day of Happiness recognises the importance of happiness in the lives of people around the world. The concept of International Day of ..
Month: Current Affairs - March, 2019
Topics: International Day of Happiness • International Day of Happiness 2019 • Jayme Illien • March equinox • SDG • Sustainable Development Goals • United Nations