Malabar Wildlife Sanctuary: Current Affairs, GK & News - 2020-2021
Nyctibatrachus mewasinghi: New night frog species discovered in Western Ghats
Published: January 1, 2018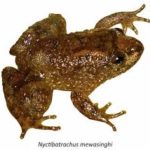 Scientists have discovered new species of frog named Mewa Singh's night frog (Nyctibatrachus mewasinghi) in Kozhikode's Malabar Wildlife Sanctuary, Kerala in Western Ghats. It was discovered in small stream running along the Peruvannamuzhi dam. It is latest contribution to spurt in amphibian discoveries across India. About Mewa Singh's night frog It belongs to genus Nyctibatrachus ..
Month: Current Affairs - January, 2018
Topics: Environment • Kerala • Malabar Wildlife Sanctuary • Mewa Singh's night frog • Nyctibatrachus mewasinghi • Science and Technology • Western Ghats
New termite species named Chiraharitae discovered
Published: October 8, 2016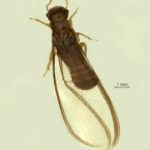 A new termite species Glyptotermes Chiraharitae was discovered at Kakkayam in the Malabar Wildlife Sanctuary, Kerala. It has been named 'Chiraharitae' after the tropical evergreen forests of the Western Ghats, where it was spotted. Key Facts Termites are of three types —damp wood, dry wood and subterranean. Glyptotermes Chiraharitae species are of the damp wood ..
Month: Current Affairs - October, 2016
Topics: Chiraharitae • Environment • Kerala • Malabar Wildlife Sanctuary • Science and Technology
Advertisement