Page-3 of
Mahinda Rajapaksa Current Affairs, GK & News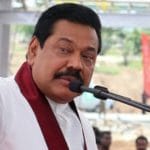 Sri Lankan President Maithripala Sirisena has sacked Ranil Wickremesinghe, incumbent prime minister of Sri Lanka and appointed former President Mahinda Rajapaksha as new Prime Minister. In recent times, the politics of Sri Lanka is in turmoil because of the tension between President Sirisena and PM Vikramasinghe. In a sudden move, the United People's Freedom Alliance ..
Month: Current Affairs - October, 2018
Topics: Mahinda Rajapaksa • Mittipala Sirisena • Ranil Vikramasinghe • Sri lanka
India will operate the Mattala Rajapaksa International Airport as a Sri Lanka-India joint venture in Hambantota. The $210 million facility, 241km south-east of Colombo, is dubbed the "world's emptiest airport" due to a lack of flights. Mattala airport, named after former president Mahinda Rajapaksa, was funded through high interest Chinese commercial loans. The airport was ..
Topics: D. A. Rajapaksa • Government of Sri Lanka • Hambantota • Magampura Mahinda Rajapaksa Port • Mahinda Rajapaksa • Mattala Rajapaksa International Airport • Members of the 15th Parliament of Sri Lanka • Ministries • Rajapaksa family • Sri lanka • Transport in Sri Lanka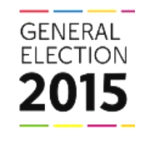 United National Party (UNP) led United National Front for Good Governance (UNFGG) has emerged as largest group by winning 106 seats out of total 225 seats in Sri Lankan Parliamentary election 2015. Leader of the UNFGG and UNP and current Prime Minister Ranil Wickremesinghe is expected to form a new government with the support of ..
Month: Current Affairs - August, 2015
Topics: Current Affairs 2016 • General Elections 2015 • International • Mahinda Rajapaksa • Maithripala Sirisena • Ranil Wickremesinghe • Sri lanka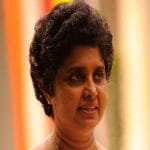 Sri Lanka's new government led by President Maithiripala Sirisena has reinstated former Chief Justice Shirani Bhandaranayake to her former position. She was impeached by the previous government of former President Mahinda Rajapaksa. With this move, country's new government is attempting to deliver on election promises assuring independence of the judiciary. Shirani Bhandaranayake was 43rd and first ..
Month: Current Affairs - January, 2015
Topics: Current Affairs 2016 • General Sarath Fonseka • Mahinda Rajapaksa • Maithiripala Sirisena • Sri lanka
India will build 43,000 housing units for resettlement and rehabilitation of the war affected and dislocated Tamils in Sri Lanka's former troubled areas in the northern and eastern provinces, as part of a $ 270 million project. A pilot project has already been implemented with the construction of 1,000 houses in Jaffna, Killinochchi and 3 ..
Month: Current Affairs - July, 2012
Topics: Commonwealth of Nations • Countries • Government of Sri Lanka • Jaffna • Liberation Tigers of Tamil Eelam • Mahinda Rajapaksa • Members of the 15th Parliament of Sri Lanka • Sri lanka • Sri Lankan Civil War