Page-3 of
LPG Current Affairs, GK & News
The Government of India (GoI) has recently constituted a 5-member committee to review existing marketing structure in Liquefied Petroleum Gas (LPG) marketing in India. The committee, headed by economist Kirit Parikh, will look into issues related to definition or quality standards of LPG being marketed. Its terms of reference also include scope for liberalizing government ..
Topics: Liquefied petroleum gas • LPG • Petroleum production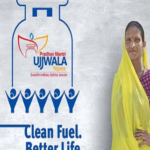 A study from the Research Institute for Compassionate Economics (r.i.c.e) study on the Pradhan Mantri Ujjwala Yojna (PMUY) makes the following observations: Most rural households with LPG (liquefied petroleum gas) connections still use chulhas with firewood or dung cakes which are the detriment of rural health. 85% of Ujjwala beneficiaries in rural Bihar, Madhya Pradesh, Uttar ..
Month: Current Affairs - April, 2019
Category: Government Schemes Current Affairs
Topics: Bihar • Liquefied petroleum gas • LPG • Madhya Pradesh • PMUY • Pradhan Mantri Ujjwala Yojna • r.i.c.e • Rajasthan • Research Institute for Compassionate Economics • Uttar Pradesh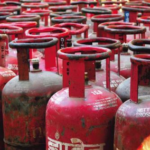 India is now the second largest consumer and importer of the LPG in the world. This is attributed to government initiatives to push for cleaner alternatives to traditional cooking fuels such as firewood and cow dung. Import of LPG The import of LPG grew by 12.5 per cent over the past five years to 12 ..
Month: Current Affairs - February, 2019
Topics: Iran • Kuwait • LPG • Ministry of Petroleum and Natural Gas • Pradhan Mantri Ujjwala Yojana • Qatar • Saudi Arabia • the United Arab Emirates
From its establishment in 1950 till it was abolished recently, the Planning Commission stayed and stood tall amid all policy making institutions of the country for 65 years. On 15 August 2014, India's Prime Minister Narendra Modi declared to replace the Planning Commission by a new body. On January 1, 2015, the government by a ..
Topics: Jawaharlal Nehru • LPG • NITI Aayog • Niti Ayog • Planning Commission
Prior to the liberalization of Economy, India's tax regime was marred with numerous problems. In terms of direct taxes, there was a high degree of progressiveness in 1960s and 1970s that led to adverse effect on tax collection efficiency. Further, there were large number of exemptions eroded the already narrow tax base in the country. ..
Topics: LPG • Raja Chelliah • Tax Reforms in India