Page-3 of
Lockdown Current Affairs, GK & News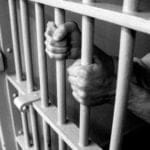 In light of several persons protesting against the burial or cremation of patients who had died of COVID-19, authorities in Tamil Nadu are to arrest such persons under the Goondas Act. About Goondas Act Goondas Act is a type of preventive detention law that was first enacted in 1923 in Bengal. The law is used ..
Topics: Lockdown • Preventive detention • Tamil Nadu
The Indian Railways has introduced innovative ideas to ensure continuous supply of food grains in times of the COVID-19 crisis and its accompanying lockdown conditions. Annapoorna Trains The Annapoorna trains are freight trains that help in transporting food grains and other essential goods. They are 5,000 tonnes super heavy trains that can haul up to ..
Topics: Food security in India • Indian Railway • Lockdown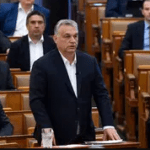 Hungary is being criticised for the new emergency law that it passed giving extraordinary powers to its Prime Minister. About the Law The new law was passed to help curb the spread of misinformation about COVID-19. The key focus of the criticism is that it gives extraordinary powers to the Prime Minister without specifying an ..
Category: International Current Affairs • Persons in News • Places in News Current Affairs
Topics: COVID-19 • Emergency law • Hungary • Lockdown • Persons in News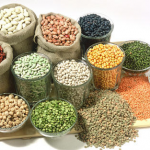 In light of the ongoing 21 days lockdown period to curb the spread of COVID-19, its implication on food supply in India is being discussed. Status of Food Supply In terms of availability, India has adequate stock of food supply. The problem is getting the food to the people. Various food items' supply have been ..
Category: Economy & Banking Current Affairs • India Nation & States Current Affairs • States Current Affairs
Topics: COVID-19 • Food security • Lockdown
Italy is recording the highest number of COVID-19 cases and deaths outside of China. 60 million people in the European country are under lockdown. COVID-19 Situation in Italy The number of infections and deaths due to COVID-19 is the highest in Italy outside of China. The country is dealing with an above average mortality rate ..
Topics: COVID-19 • Italy • Lockdown