Limbic system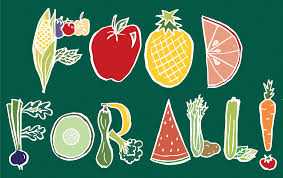 The Indian Supreme Court is currently evaluating a petition which requests the government to frame a law which will aim to provide food to the entire Indian population. What has happened? A petition requesting the government to examine the concept ..
Tags: Amma Unavagam • Brain • Food and drink • Food security • Food security in India
The 2018 World Food Prize will be awarded to two men who have dedicated their careers to improving the availability of nutritious food for pregnant women and children in an effort to reduce the effects of malnutrition in developing countries. ..
Tags: David Nabarro • Food and drink • Food policy • Lawrence Haddad • Limbic system
On occasion of World Food Day (October 16), India's ambitious Zero Hunger Programme through interventions in farm sector launched with focus on agriculture, nutrition and health in a symbiotic manner was launched. The programme consists of organisations of farming system ..
Tags: Brain • Food and drink • Indian Council of Agricultural Research • Koraput • Limbic system
The National Policy for Children 2012 has recently been drafted by the Ministry of Women and Child Development. The revised draft policy reiterates the government's obligation towards children and to take on new challenges, seeking to realize the full potential ..
Tags: Brain • Children's rights • Food and drink • Limbic system • malnutrition