Languages of Uttar Pradesh Current Affairs, GK & News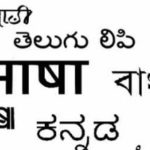 The idea proposed by the Union Home Minister Amit Shah that Hindi is the unifying language and must be made National language has created a lot of resentment especially in southern states. Below is the Hindi language profile in India (based on 2011 census). Languages of India 43% of Indians speak the Hindi language, which ..
Topics: Bhojpuri language • Hindi • Hindi Belt • Hindi in Bihar • Indian culture • Indo-Aryan languages • Languages of Bihar • Languages of India • Languages of Jharkhand • Languages of Uttar Pradesh • States and union territories of India
The World Hindi Day (WHD) is observed every year on January 10 to mark the first anniversary of World Hindi Conference (WHC) which was held in 1975. The first WHC was inaugurated by then Prime Minister Indira Gandhi. Apart from India, the language is also spoken in Nepal, Guyana, Trinidad and Tobago, Suriname, Fiji and ..
Topics: Devanagari • Hindi • Hindi languages • Indian culture • Languages of Bihar • Languages of India • Languages of Jharkhand • Languages of Uttar Pradesh • States and union territories of India • World Hindi Conference