Page-5 of
Kashmiri people Current Affairs, GK & News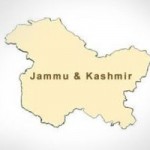 Jammu and Kashmir Chief Minister Mehbooba Mufti flagged off the first children-special train in the Valley at Qazigund in south Kashmir. The train will run fortnightly exclusively for the children on alternate Sundays between Banihal in Jammu and Baramulla in north Kashmir. The idea for starting a special train was mooted by Mufti and was ..
Topics: Anantnag • Banihal • Baramulla • Burhan Wani • Firozpur railway division • Indian Muslims • Jammu and Kashmir • Kashmir conflict • Kashmiri people • Mehbooba Mufti • Qazigund • Terrorism in Jammu and Kashmir
Professor of Economics Prithvi Nath Dhar (94), the first Principal Secretary of Indira Gandhi in 1970, passed away in New Delhi. He was the professor of Economics in the University of Delhi. He was the only person who had joined Prime Minister's Office in the year 1970. He was on the team which accompanied Indira ..
Month: Current Affairs - July, 2012
Topics: Dhar • Finance Ministers of India • In India • India • Indian Hindus • Indian people • Indira Gandhi • Kashmiri people • Mahatma Gandhi • Shimla • Simla Agreement
India in a major breakthrough in its fight against Malaria, has indigenously developed an anti-Malarial drug 'Synriam'. Health and Family Welfare Minister Ghulam Nabi Azad held that it is land mark accomplishment in the whole pharmaceutical sector. Mr Azad urged the manufacturing company to keep the price of the drug at affordable levels so that ..
Month: Current Affairs - April, 2012
Topics: Ghulam • Ghulam Nabi • Ghulam Nabi Azad • Government of India • Indian Muslims • Jammu and Kashmir • Kashmiri people • Legislatures
On 19 September 2011, Justice Markandey Katju has retired as a judge of Supreme Court of India. Katju was appointed as a judge of the Allahabad High Court in 1991, as its Acting Chief Justice in August 2004, as the Chief Justice of the Madras High Court in November 2004, and as the Chief Justice ..
Month: Current Affairs - November, 2011
Topics: Allahabad High Court • Government of India • High Courts of India • Judiciary of India • Kailash Nath Katju • Kashmiri people • Madras High Court • Markandey Katju • Shiva Nath Katju
P C Alexander, former Maharashtra governor recently died at 90. An IAS officer of the 1948 batch, Alexander was in the running for president in 2002 after K R Narayan's term got over. He was initially approached by the NDA, but he eventually lost the race to A P J Abdul Kalam. He was a ..
Month: Current Affairs - November, 2011
Topics: Finance Ministers of India • Government of India • India • Indian Hindus • Indian people • Indira • Indira Gandhi • Kashmiri people • Mahatma Gandhi • P. C. Alexander • Vegetarians