Page-5 of
Journalism Current Affairs, GK & News
Narasimhan Ram, chairman of THG Publishing Private Limited, has been appointed president of the Alliance for Media Freedom (AFMF), a cross-media advocacy and action group of media organisations, promoters and journalists. The Alliance is dedicated to work for the cause of media freedom, media independence and the safety of the last journalist. It has adopted ..
Topics: Advocacy • Freedom of expression • Freedom of the press • Human activities • Human behavior • Humans • Journalism • Media independence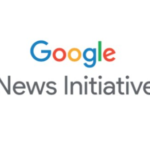 Google has selected 87 news organisations from 23 countries for funding under its Global News Initiative (GNI). Of these 87 organisations selected, 10 are from India. The funding aims at helping the organisations in building video capabilities and experiment with new formats for video journalism. Selected firms from India The news firms selected from India are ..
Month: Current Affairs - December, 2018
Topics: Asianet news • Factly • Fake news • GNI • India Today • Journalism • NDTV • Nyooz • video volunteers
As per latest report of Reporters without Borders (RSF), Afghanistan is the most deadliest country for journalists in 2018, with 13 deaths, followed by Syria (11) and Yemen (8). India has emerged among the world's fifth-most deadliest place for journalists alongside a first-time entrant in the list – the United States. The report titled 'Worldwide ..
Topics: Journalism • Journalist • Mass media • News media • Observation • Reporters Without Borders • Safety of journalists
The researchers at the University of Michigan in the US have developed a web-based tool to help monitor the prevalence of fake news on social media platforms like Facebook and Twitter. The tool uses a Platform Health Metric called the Iffy Quotient, which draws data from two external entities: NewsWhip and Media Bias/Fact Checker. NewsWhip, ..
Topics: Communication • Deception • Digital media • Fact-checking • Fake news • Internet culture • Journalism • Media Bias/Fact Check • NewsWhip • Propaganda techniques • Social networks • Twitter
Technology giant Google has recently announced the launch of a training programme for journalists with an aim to raise awareness against misinformation and providing new tools to the fourth estate against fake news. The Google News Initiative India Training Network will provide training to 8,000 journalists in English and six other Indian languages in the ..
Topics: Deception • Disinformation • Fact-checking • Fake news • Google News Lab • Human behavior • Journalism • Misinformation • News media • Propaganda techniques • Social engineering