Page-6 of
Jawaharlal Nehru Current Affairs, GK & News
Makhan Lal Fotedar (85), a veteran Congress leader, has passed away in Gurugram, Haryana on September 28, 2017. Hailing from Kashmir, Fotedar was ushered into politics by Jawaharlal Nehru in early 1950s and he gradually strengthened his position in the Congress to become one of the most powerful persons in the party. He enjoyed immense ..
Topics: Congress Working Committee • Finance Ministers of India • Government of India • Indian National Congress • Indian people • Indira Gandhi • Jawaharlal Nehru • Kashmiri people • Makhan Lal Fotedar • Members of the Lok Sabha • Rajiv Gandhi
Kiren Rijiju, the Union Minister of State for Home, has launched BSF Half Marathon online registration portal "www.marathon.bsf.gov.in" at a function in New Delhi on September 7, 2017. The marathon will be held at Jawaharlal Nehru Stadium in Delhi on October 22 and will be dedicated to martyrs and BSF will facilitate their family members ..
Topics: Delhi • Government of India • Jawaharlal Nehru • Jawaharlal Nehru Stadium • Kiren Rijiju • Lok Sabha • Ministry of Home Affairs • Narendra Modi ministry
Recently, the Union Home Minister Rajnath Singhhas chaired the 42nd annual general body meeting of the Nehru Memorial Museum and Library (NMML) on August 22, 2017. The meeting approved the annual report and audited accounts of the NMML society for the years 2014-15 and 2015-16. During the meeting various issues including up gradation and renovation ..
Topics: India • Indian nationalists • Indian people • Information science • Jawaharlal Nehru • Library • Nehru Memorial Museum & Library • NMML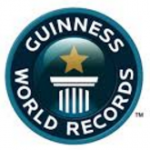 Warangal cops in Telangana have set a world record by conducting the largest self-defence class for 21,276 college girls and working women at a single venue. The event was held for 52 minutes at Jawaharlal Nehru Stadium. Girls form city colleges and working women were given training in self-defence techniques at the event. The event ..
Topics: Copacabana, Rio de Janeiro • Hybrid martial arts • Indian people • Jawaharlal Nehru • KRAV • Krav Maga • Maga • Members of the Lok Sabha • Telangana • Warangal
From its establishment in 1950 till it was abolished recently, the Planning Commission stayed and stood tall amid all policy making institutions of the country for 65 years. On 15 August 2014, India's Prime Minister Narendra Modi declared to replace the Planning Commission by a new body. On January 1, 2015, the government by a ..
Topics: Jawaharlal Nehru • LPG • NITI Aayog • Niti Ayog • Planning Commission