Page-2 of
James Webb Space Telescope Current Affairs, GK & News
James Webb Space Telescope (JWST) is a planned (to be launched in 2018) space telescope optimized for observations in the infrared. It is the formal successor to the Hubble Space Telescope and the Spitzer Space Telescope. It has been in planning since 1996 and represents a collaboration of about 17 countries led by NASA, and ..
Topics: Astronomy • Goddard Space Flight Center • Great Observatories program • Hubble Space Telescope • In spaceflight • Infrared telescopes • James Webb Space Telescope • NASA RealWorld-InWorld Engineering Design Challenge • Space observatories • Spacecraft • Spitzer Space Telescope • Telescopes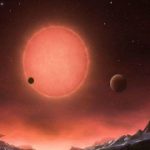 Astronomers have discovered yet another planet, called LHS1140b, which is expected to be present in the Goldilocks Zone. It's not so far away, either. It is found orbiting around the star LHS 1140 some 39 light-years away. Goldilocks Zone refers to a habitable zone where the temperature is neither too high nor too low. The ..
Month: Current Affairs - April, 2017
Topics: Exoplanet • Goldilocks Zone • Hubble Telescope • James Webb Space Telescope • NASA • Science and Technology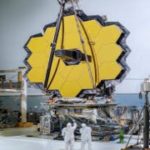 The National Aeronautics and Space Administration (NASA) has completed the construction of the James Webb Space Telescope (JWST) after more than 20 years of work. JWST is the largest-ever space telescope is expected to launch in 2018 following the in-depth testing. It is bigger and more powerful than NASA's operational Hubble Space Telescope. Key Facts ..
Month: Current Affairs - November, 2016
Topics: International • James Webb Space Telescope • NASA • Science and Technology • Space technology