Page-5 of
Jaish-E-Mohammed Current Affairs, GK & News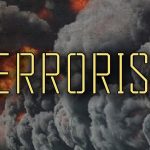 As per a report of Global Terrorism Index (GTI) 2016, which is released by Institute of Economics and Peace which is a think-tank based in Sydney, Australia India has been ranked 7th among a list of countries which are most affected by terrorism in 2015. India has been ranked among the top 6 Asian nations ..
Topics: Ahl-i Hadith • Global Terrorism Index • Haqqani network • Jaish-e-Mohammed • Kashmir conflict • Lashkar-e-Taiba • Military of Pakistan • Paramilitary organizations • Tehrik-i-Taliban Pakistan • Terrorism • War on Terror
The sixth chapter of Joint Military Training Exercise "Hand in Hand" between India and China has begun in Pune. This exercise is held annually and alternately in India and China. The first such exercise was held in China in the year 2007. Key facts The focus of this edition's exercise is on transnational terrorism and ..
Topics: Counter-terrorism • Government • Jaish-e-Mohammed • Ladakh • Military exercise • Nuclear Suppliers Group • Prevention • Safety
July 29, 2009: China's Views on Co2 EmmissionsJuly 31, 2009: U.S. signs U.N. disabilities Pact July 31, 2009: Nigerian Islamic sect leader Mohammed Yusuf killed in Police detentionAugust 1, 2009: Russia Opens a plant in TajikistanAugust 5, 2009: Pak bans 25 organisations, including JuD and LeT July 29, 2009: China's Views on Co2 EmmissionsChina says ..
Month: Current Affairs - August, 2009
Topics: Anti-Shi'ism • Current Affairs 2009 • Islam and politics • Islamism • Jaish-E-Mohammed • Lashkar-e-Taiba • Law by country • Pakistan • Politics by country • Shia Islam in Pakistan • Taliban • Tehrik-i-Taliban Pakistan