IUPAC Current Affairs, GK & News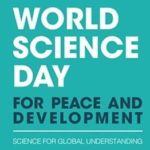 Ever year 10th of November is celebrated as World Science Day for Peace and Development. It was established by UNESCO (United Nations Educational, Scientific and Cultural Organization) in 2001 with the objective of highlighting important role and importance of science in society and in our daily lives as well as the need to engage wider ..
Month: Current Affairs - November, 2019
Category: Important Days & Events Current Affairs
Topics: IUPAC • PhosAgro • UNESCO • World Science Day • World Science Day for Peace and Development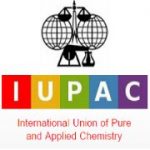 The International Union of Pure and Applied Chemistry (IUPAC) has announced four proposed names for the four new elements that were added in periodic table in January 2016. These names and symbols were chosen by the by nuclear researchers who discovered them. They will be finalised after public review and formal nod by the IUPAC ..
Month: Current Affairs - June, 2016
Topics: Chemistry • IUPAC • Moscovium • New elements • Nihonium • Oganesson • Science and Technology • Tennessine