Internet safety Current Affairs, GK & News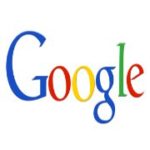 Google India recently announced a new public outreach campaign on Internet safety named PehleSafety. The tech-firm launched a campaign to inform its users about online security and safety measures while accessing the internet. It has also launched powerful tools like the Security Check-up and Password Check-up, to enhance the security of user data.
Topics: Data security • Google India • Internet • Internet safety
The Union Ministry of Home Affairs (MHA) has brought out a booklet on cyber safety for school children to inform them about different aspects of cyber safety. The booklet, titled 'A Handbook for Students on cyber Safety', also deals with the problems of cyber bullying, cyber grooming and email fraud. It advises teenagers against accepting ..
Topics: Abuse • Bullying • Child grooming • Computer security • Crime • Cyberbullying • Cybercrime • Cybercrime in Ghana • Human behavior • Internet safety • Online child abuse • Social Issues