Influenza vaccine Current Affairs, GK & News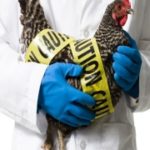 The Avian influenza disease was recently discovered at a poultry farm in Hyuga City of Japan. Around 40,000 chicken in every big farm are being slaughtered and buried. Also, the exports in and around 3 km radius around the infected farms have been restricted. In all around 1.8 million chicken have been culled so far ..
Month: Current Affairs - December, 2020
Category: International Current Affairs
Topics: Avian influenza • Influenza • Influenza A virus subtype H1N1 • Influenza A virus subtype H5N1 • Influenza pandemic • Influenza vaccine • Japan • World Health Organisation (WHO)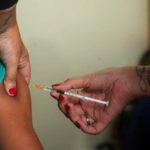 Pakistan has become the first country in the world to launch new WHO approved typhoid vaccine. Pakistan suffered from the outbreak of a drug-resistant strain of the potentially fatal disease. The WHO approved vaccine will be used during immunization campaign in southern Sindh province, where around Pakistan's 10,000 cases of typhoid have been reported since ..
Topics: GAVI • Influenza vaccine • Medical specialties • Medicine • Module:Sandbox/MoonyTheDwarf/sandbox1 • Module:Sandbox/Ypnypn/A • RTT • Typhoid fever • Typhoid vaccine • Vaccination • Vaccine • Vaccine hesitancy • Vaccines
The World Health Organisation (WHO) has recently launched new Global Influenza Strategy for 2019-2030 aimed at protecting people in all countries from the threat of influenza. The strategy will provide a framework for WHO alongside countries and other partners to work to prevent seasonal influenza, control the spread of the infection from animals to humans ..
Topics: Flu season • Health • Influenza • Influenza A virus subtype H1N1 • Influenza A virus subtype H5N1 • Influenza pandemic • Influenza vaccine • Pandemic • Prevention • RTT • Viruses