Page-77 of
Indian Navy Current Affairs, GK & News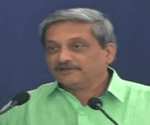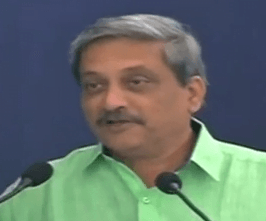 Defence Minister Manohar Parrikar has inaugurated the Information Management and Analysis Centre (IMAC) located in Gurgaon. It is a joint initiative of Indian Navy, Coast Guard and Bharat Electronics Ltd to improve coastal surveillance and to provide coastal security to avert incidents like the 26/11 terror attack on Mumbai. Key facts about Information Management and ..
Month: Current Affairs - November, 2014
Topics: Current Affairs - 2017 • Defense • IMAC Gurgaon • Indian Navy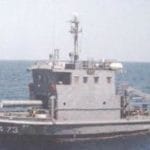 On 6th November 2014, a Torpedo Recovery Vessel, TRV-72 of Indian Navy sank within 10-15 kms off Vizag port, near Visakhapatnam coast during a naval exercise. One sailor was killed in the incident while three others went missing. At the time of incident there were 28 personnel on board of which 24 were rescued by ..
Month: Current Affairs - November, 2014
Topics: Accidents • Current Affairs - 2017 • Indian Navy
MiG-29KUB, a Russian-built fighter jet made the first landing on the INS Vikramaditya during sea trials. INS Vikramaditya It is the rechristened name of former Russian aircraft carrier Admiral Gorshkov, which has been procured by India. The ship is a modified Kiev class aircraft carrier built in 1978–1982. Russia sold the carrier to India after ..
Month: Current Affairs - July, 2012
Topics: Admiral Gorshkov • Aircraft • Aircraft carrier • Aviation • Indian Navy • INS Vikramaditya • Kiev-class aircraft carrier • Mikoyan MiG-29 • Mikoyan MiG-29K • Sevmash • Ships • Soviet aircraft carrier Admiral Gorshkov
The Navy commissioned one of its most futuristic warships INS Sahyadri at Mumbai-based Western Naval Command headquarters. It will further embolden its stealth and anti-submarine warfare competence. INS Sahyadri is the last ship in the series of stealth warships after INS Shivalik and Satpura by the Mazgaon Dock Limited (MDL). Sahyadri is India's first warship ..
Month: Current Affairs - July, 2012
Topics: Indian Navy • INS Sahyadri • INS Satpura • INS Shivalik • Malabar • Ships • Shivalik • Shivalik-class frigate • Warships
As part of its efforts to augment the security of the strategically significant Lakshadweep archipelago, on Monday. The Navy commissioned a full-fledged naval base, INS Dweeprakshak, at Kavaratti. Objective: To maintain effective coastal surveillance and defence capability. Indian warships on patrol would now extend their reach farther with base support from INS Dweeprakshak. What is ..
Month: Current Affairs - May, 2012
Topics: India • Indian Navy • INS Dweeprakshak • INS Sumitra • Kavaratti • Lakshadweep • Southern Naval Command • States and union territories of India