In Yemen Current Affairs, GK & News
On 14th September 2019 a state owned Saudi Araco oil processing unit at Khurais and Abqaiq was attacked by a drone. The attack was claimed by the Houthi movement in Yemen. They assert that the attacks are their right in retaliation for the air strikes  and other attacks in Yemen. The frequency of Houthi attacks ..
Topics: Abqaiq • Decades • Houthi insurgency in Yemen • Houthi movement • Houthis • In Yemen • Islam • Islamic branches • May 2019 Gulf of Oman incident • Resistance movements • Sour crude oil • Yemeni Crisis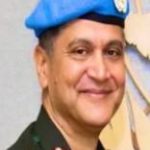 UN Secretary-General Antonio Guterres has appointed Lieutenant General (retired) Abhijit Guha as the head of the UN observer mission in Yemen's port city of Hodeidah. UN Mission at Hodeidah Lieutenant General (retired) Abhijit Guha has been appointed as the Chair of the Redeployment Coordination Committee (RCC) and head of the United Nations Mission to support ..
Topics: Al Hudaydah • Battle of Al Hudaydah • Countries • Geography of Asia • In Yemen • Patrick Cammaert • Western Asia • Yemen • Yemeni Civil War • Yemeni Crisis
President Donald Trump has vetoed a Congress Bill for putting an end to the military assistance of the United States in the Saudi Arabia led to war in Yemen. The US Congress has voted for the first time in a break with the President for invoking the War Powers Resolution to try and put a ..
Category: Uncategorized
Topics: Continents • Countries • In Yemen • Jamal Khashoggi • Member states of the Arab League • Member states of the United Nations • Middle Eastern countries • Mohammad bin Salman • Politics • Saudi Arabia • War Powers Resolution • Yemeni Crisis
President Abd-Rabbu Mansour Hadi who heads the internationally recognised government of Yemen has paid a rare visit to the country and also took part in a parliamentary session. Hadi has been living in Saudi Arabia ever since the rebel group of Houthis had seized control of the capital Sanaa. He was able to attend the ..
Category: Uncategorized
Topics: Abdrabbuh Mansur Hadi • House of Representatives • Houthi movement • Houthi takeover in Yemen • Houthis • In Yemen • Islamic branches • Politics • Politics of Yemen • Yemen • Yemeni Civil War • Yemeni Crisis