In Pakistan Current Affairs, GK & News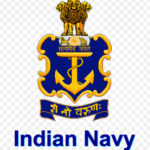 December 4th is observed as the Navy Day of India. The Indian Navy is the marine arm of the Indian Armed Forces. The President of India is the Commander-in-Chief of the Indian Navy. The Navy organises a Beating Retreat ceremony on the eve of the Navy Day at the Gateway of India in Mumbai. The ..
Topics: HMS Cadiz • In India • In Pakistan • Indian Navy • INS Nipat • INS Nirghat • INS Veer • Naval history of India • Navy Day • Operation Trident • Ships • Warships
The book titled "A Prime Minister to Remember- Memories of a Military Chief" has been authored by former Navy Chief Admiral Sushil Kumar. The book is about the huge impact that the late Prime Minister Atal Bihari Vajpayee had on the armed forces of India. The author called Kargil as the finest hour of Vajpayee ..
Topics: Atal • Atal Bihari Vajpayee • Bajpai • Bihari • In India • In Pakistan • Indo-Pakistani wars • Kargil War • Kashmir Conflict • Lok Sabha • Parliament of India • Premiership of Atal Bihari Vajpayee
To commemorate 20 years of Kargil War, the Indian Air Force (IAF) has turned the Gwalior air base virtually into a conflict theatre with dramatic reenactment of some of the milestones of the operation in 1999. In a symbolic 'recreation' of the Tiger Hill attack in Jammu and Kashmir's Drass-Kargil area, the air force used ..
Topics: Autonomous regions of India • Dras • Government of India • In India • In Pakistan • Indian Air Force • Kargil • Kargil district • Kargil War • Ladakh • States and union territories of India • Subdivisions of India
The Indian Air Force (IAF) has recently signed a deal worth around Rs 300 crore for buying more than 100 SPICE bombs from Israel. The IAF fighter jets used these bombs to target Jaish-e-Mohammed training camps in Pakistan's Balakot on 26th February 2019 after the ghastly Pulwama terror attack in which over 44 CRPF jawans ..
Topics: Balakot • Balakot airstrike • In Pakistan • Indian Air Force • Indo-Pakistani wars • Jaish-E-Mohammed • Kashmir Conflict • Spice • Subdivisions of Pakistan • Terrorism
The Pakistan Air Force (PAF) has decided to observe its retaliatory action on February 27 against the Indian air strikes on the Balakot terror camp as 'Operation Swift Retort'. The tensions between India and Pakistan had escalated after the 14th February 2019 attack by a Pakistan-based Jaish-e-Mohammed (JeM) suicide bomber in Pulwama that killed 40 ..
Topics: Abhinandan Varthaman • Airstrikes • Government of Pakistan • In Pakistan • Indian Air Force • Indo-Pakistani wars • Jaish-E-Mohammed • Jammu and Kashmir airstrikes • Kashmir Conflict • Military • Subdivisions of Pakistan